Facility:
Saddleback Medical Group, Inc.
Address:
24221 Calle de la Louisa
Second Floor, Suite 200
Laguna Hills, CA 92653
Phone: (949) 588-8700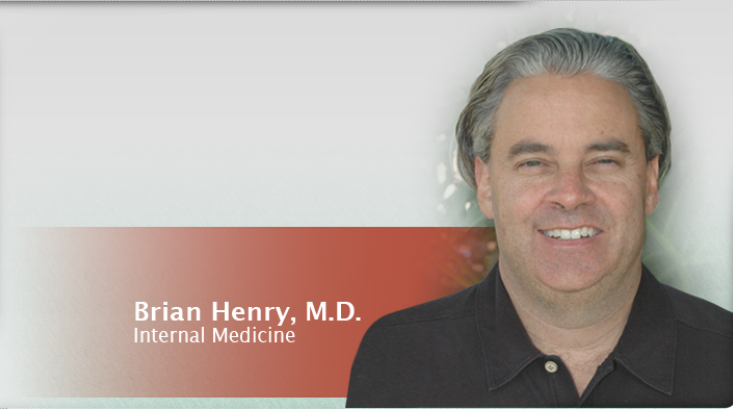 Education:
University of California, Los Angeles, B.S. degree, Biology, 1985.
Hahnemann University Medical School, M.D. degree, 1989.
Postgraduate Training:

Internship and Residency, University California at Irvine, 1989 - 1992.
Board Certification:
National Board of Medical Examiners, 1989.
Diplomate, American Board of Internal Medicine, 1992.
Dr. Brian Henry completed his undergraduate training at UCLA (Go Bruins!). Afterward, he went on to earn his Medical Degree at Hahnumann University in Philadelphia, PA. He then served three years in the Internal Medicine Residency program at University California at Irvine and spent his fourth year as Chief Resident.
Dr. Henry is Board Certified in Internal Medicine. He has an active interest in geriatric medicine and preventative health. In addition, he has a special interest in bone density and osteoporosis. He is an active member of the Saddleback Memorial Medical Staff and is frequently a member of the Medical Executive Committee, having been Chief of Medicine on many occasions. Dr. Henry has also served as President of Saddleback Medical Group.
Dr. Henry enjoys golfing and skiing, and currently lives with his wife and three children in South Orange County.
Brian L. Henry, MD is affiliated with Saddleback Memorial Medical Center.