Facility:
Saddleback Medical Group, Inc.
Address:
24411 Health Center Drive
Suite 460
Laguna Hills, CA  92653
Phone: (949) 373-7799
Fax: (949) 334-8353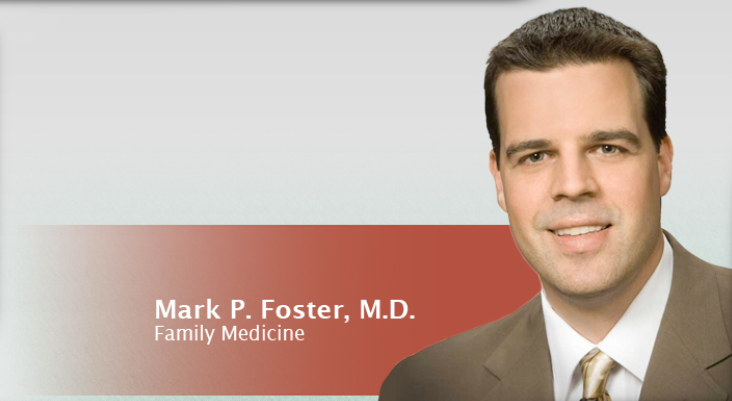 Education:
University of California Santa Barbara, Bachelors Degree in Biochemistry, 1995.
Boston University School of Medicine, Master's Degree in Medical Sciences, 1997.
Boston University School of Medicine, M.D. Degree, 2002.
Postgraduate Training:

Long Beach Memorial Family Medicine Residency, 2005.
Board Certification:
Diplomate, American Board of Family Medicine.
Family Medicine physician Mark Foster, M.D., enjoys all aspects of his practice and has special interests in preventive medicine, geriatrics, pediatrics, dermatology, and weight management.  Dr. Foster says that good communication, compassion and trust, along with thorough patient education, form the foundation of a strong doctor-patient relationship.
"I trained on the East Coast, where evidence-based medicine is strongly encouraged, and on the West Coast, where a good bedside manner is essential," he says. "What I really enjoy about my job is the ability to help the whole family, from the newborn baby to the oldest grandparent."
Dr. Foster believes in taking time to educate his patients so they understand medical conditions and possible treatment options.  He also enjoys sharing his medical knowledge at community health fairs.
Board-certified in Family Medicine,  Dr. Foster received his medical degree from the Boston University School of Medicine.  He completed his internship and Family Medicine residency at Long Beach Memorial Hospital, where he developed the first Educational Chief Resident position.  Dr. Foster also has a master's degree in medical sciences from Boston University.
Raised in Pacific Grove, California, Dr. Foster has lived in many coastal areas, which has fueled his enjoyment of the ocean and mountain biking.  When relaxing, he likes watching movies, listening to good music, and spending time with family and friends.