Facility:
Saddleback Medical Group, Inc.
Address:
24411 Health Center Drive
Suite 460
Laguna Hills, CA  92653
Phone:
ph   (949) 373-7799
fax  (949) 334-8353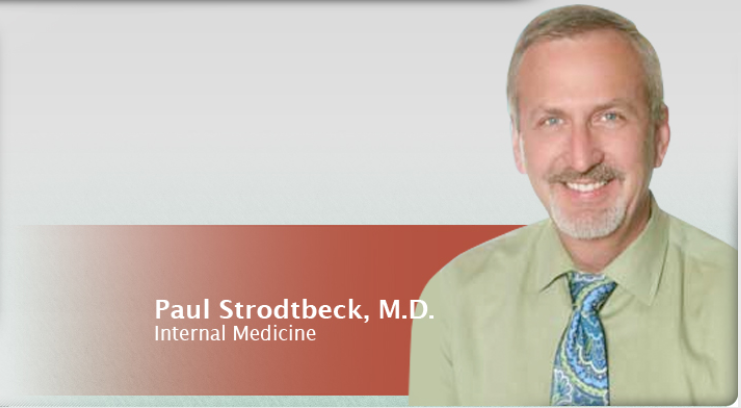 Education:
Wright State University Boonshoft School Of Medicine, Dayton, Ohio, M.D. Degree, 1983
Post-Graduate Training:
Internship and Residency, Mount Carmel Medical Center, Columbus, Ohio
Board Certification:
Diplomate, American Board of Internal Medicine
An Ohio native, Dr. Paul Strodtbeck was raised on a farm.  He went to medical school at Wright State University in Dayton, and completed his residency in Internal Medicine in Columbus.  He has been in practice in the South Orange County area since 1989, and he is board certified in Internal Medicine.
Dr. Strodtbeck enjoys treating patients over 16 years old, and he has extensive experience in geriatrics.  He has a special interest in dermatology and performs numerous skin biopsies.
His patients often comment that he listens well and works with them individually to customize their care plan.  He prides himself in being available for his patients and personally oversees that each patient is notified of their lab results.
"I am not a pill pusher," says Dr. Strodtbeck. "What I mean is that I prefer to have a discussion with my patients regarding the risks and benefits of medications before prescribing them. Oftentimes the side effects are worse than the symptoms we are treating."
Dr. Strodtbeck likes to spend his free time with his three children and grandson.  He is active in Irvine Presbyterian Church and enjoys camping, skiing, and bicycling.